People all over the world can claim Irish ancestry. In 2013, the Irish government extended a warm invitation to them to celebrate their heritage. Crystal Travel was honored take part in this and partner with Boston's Lord Mayor, Richard Gormley. Combine great banter, bucket list destinations, pints of Guinness and the backdrop of Irish scenery and you've got the Boston Gathering.
The event was such a delight, the Lord Mayor decided to return in 2015 – this time with a crew of 65 attendees! From that year on, groups have embarked on this exciting journey and had the trip of a lifetime. 
Boston Gathering Testimonials: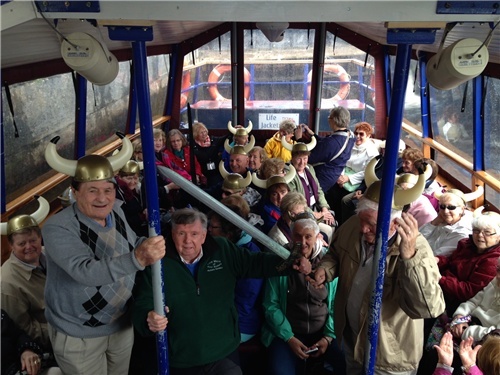 Dear Ann, thanks you for all your help before and during our trip to Ireland. It was a pleasure to meet you and your lovely mother. I hope we have the pleasure of traveling with you again.
---
For all that you did… THANK YOU. The trip was wonderful and exceeded my expectations.
---
Ann, thanks for your hard work and providing your travelers with great 'craic'. All the best.
---
Dear Ann, thank you so much for sending me the pictures you took of our trip to Ireland. You're a great photographer and the pictures are a wonderful remembrance of the trip. It was so thoughtful of you to put them all on a CD for us. Thanks again and have a wonderful summer.
---
Dear Ann, I just wanted to thank you for our wonderful trip to Ireland. I am sure you, Crystal Travel and Richie Gormley worked tirelessly to organize our venture. All the hotels were wonderful and the food was excellent!
It was a very nice group of different personalities and everyone got along well. Father Nolan was a nice addition to our trip. He is such a funny man. Of course we will never forget mass at Knock. That was so special!
---
The trip was great. We feel we got excellent value for our money. Rich Gormley was a great host and really contributed to the overall great time. The Kennedy tour service was very good and the driver Paddy was super.
We were very pleased with all the tour stops. Everything was wonderfully organized. Now recovering from the time change. All the people were great to meet and we had a ball. Thank you for your help.
---
Dear Folks,
Nothing was left undone to make our trip to Ireland an unforgettable experience: the careful planning, the various bus trips, luxurious hotels, the River Shannon cruise, various restaurants and pubs, -and most of all the great opportunities of visiting each of our cousins at the Mass at Knock. There wasn't a thing left out that we needed.
If you asked for a rating, it was 100%.  Nothing would have surpassed your thoughtfulness and planning.  We appreciated everything you did for us.
---
I had a great trip. I've been to Ireland four times and this was the best of all. The group of people were really very compatible. The hotels were great and they just kept getting better. The breakfasts and the dinners were excellent too. Who says the Irish can't cook?  It was so nice to have everything included, even the tours and entrance to museums and attractions. The length of the trip was just right for me. The bus driver was fabulous. I don't know how he made some of those curves and turns. Please put my name and address on your mailing list for information on trips. Thank you very much. It was truly a great trip!
---
A lot more than we expected!!!!! Weather was great, our bus driver was exceptional and Richie was also great-We hope he decides to do another tour!!!!! We did not know a soul when we booked, and now we have made a lot of new friends.
---