Jaime traveled with a group of 7 to Scotland in June 2019. They enjoyed feeling like royalty at Loch Ness Country House, and surprise birthday chocolates from us!

Full Name Jaime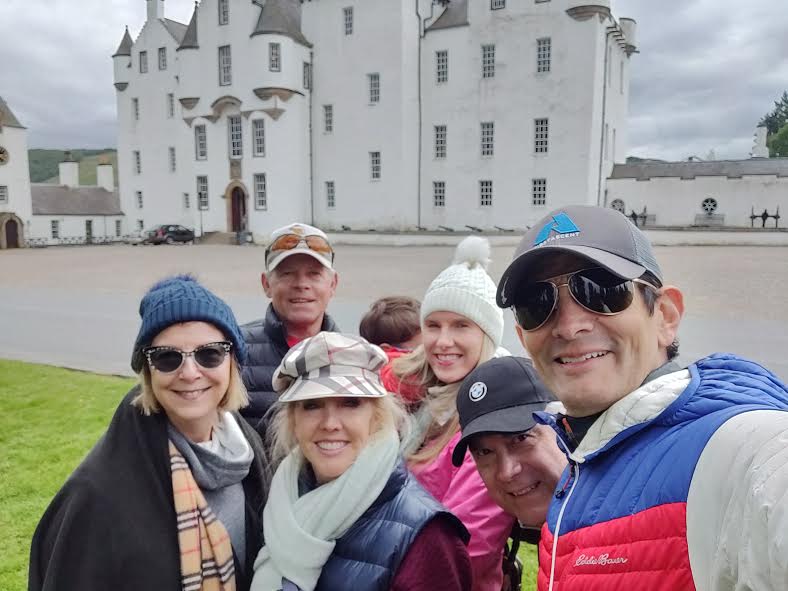 How would you rate your trip overall? 5 stars
Who was your Travel Expert? Amanda
How were your accommodations? Great. My favorite location was Loch Ness Country House. Such a beautiful place, you feel like royalty. Next was Cuil an Daraich in Pitlochry. It was very relaxing and a beautiful property. It had toys in the breakfast room which my son took advantage of. My least favorite was Jurys inn in Edinburgh. The location was excellent but the carpet was dirty and bathroom was smelly.
Did everything go smoothly with your transportation? Yes. Car was great and we had plenty of space for the 7 of us. One thing is that the fees you pay out of pocket are high. Even without extra insurance and extra driver the amount was about $200+. I drove most of the time and driving on the other side of the road was not a big deal. Finding the locations was easy.
What tours, attractions, or activities did you particularly enjoy? Boat ride in Isle of Skye. Old man's Storr. Finding the location of the James Bond movie "Skyfall" and recreating the picture with my son was my highlight. Glen Coe is breathtaking.
What was your favorite part of the trip? Hard to say because Scotland is gorgeous. Spending my birthday there and getting surprise chocolates from Crystal tours was sweet!
Would you travel with us again? Yes. Because my in-laws signed up later we were staying on hotels in a couple of locations. The one in Inverness even though it was only 5 miles away, it took about 20 minutes to pick them up and drop them off every time. A closer place would've been better.
Any other questions or comments? Thanks Amanda for organizing our trip. You really did an amazing job.