Jamie enjoyed the trip of a lifetime in Iceland, in December 2019. She shared fantastic photos from the Ice Cave tour and thanked Joe for his dedication to helping them plan the trip.

Name: Jamie
How would you rate your trip? 5/5
Who was your travel expert? Joe
How were your accommodations? Great.
The rooms were clean and had a decent amount of space for a European hotel. The hotel staff were friendly and were knowledgeable about the area around the hotel. The hotels were in great locations. We thought it was odd that we booked a room with two twin beds at each hotel and got a queen bed with two comforters folded on top in two of the rooms. The last room was two twin mattress's on top of a queen bed frame. Also the room at the second hotel, Fosshotel Nupar, the door to the balcony was broken but they did offer to switch our rooms but we declined as we had already unpacked when we noticed the broken door.
Did everything go smoothly with your transportation? Yes.
Everything that the transportation company's did was great and things went smoothly. We just have little experience with anything other than renting a car so we were a little nervous and Joe had to reassure us that things were going normally.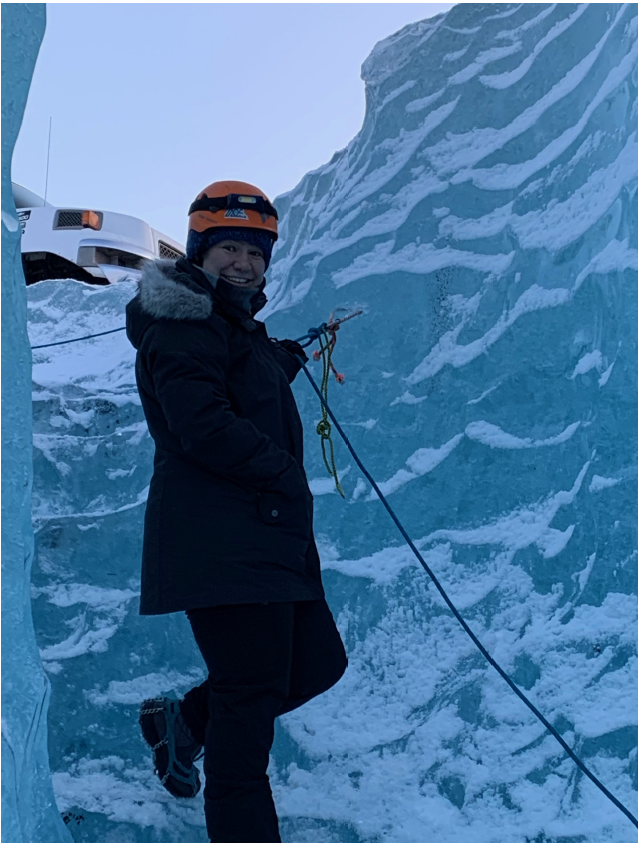 What tours, attractions, or activities did you particularly enjoy? We LOVED the ice cave tour! It was the highlight of our trip. We were looking forward to searching for the northern lights but it was raining and cloudy the whole trip so we went to the Aurora Reykjavik center and really enjoyed the exhibit. We also did the Blue Lagoon, and had a blast even in the rain, and the lava tunnel tour. 
What was your favorite part of the trip? The ice cave tour in the Jokulsarlon Lagoon. 
Would you travel with us again? Yes
How can we improve for next time?
We tried to contact the 24 hour help line after hour flight to Iceland was 4 hours late and we missed our bus because we didn't know if the bus company would give us a new ticket but when we were transferred there it said unable to connect and then hung up. We called the office and left a message and they got back to us soon, we didn't get the call/voice mail until we connected to WiFi and Joe said they tested it and didn't have a problem so I don't know if it was my phone? We were trying to
WiFi
call using the Teppy device and I was able to leave a message so I don't think it was my phone.