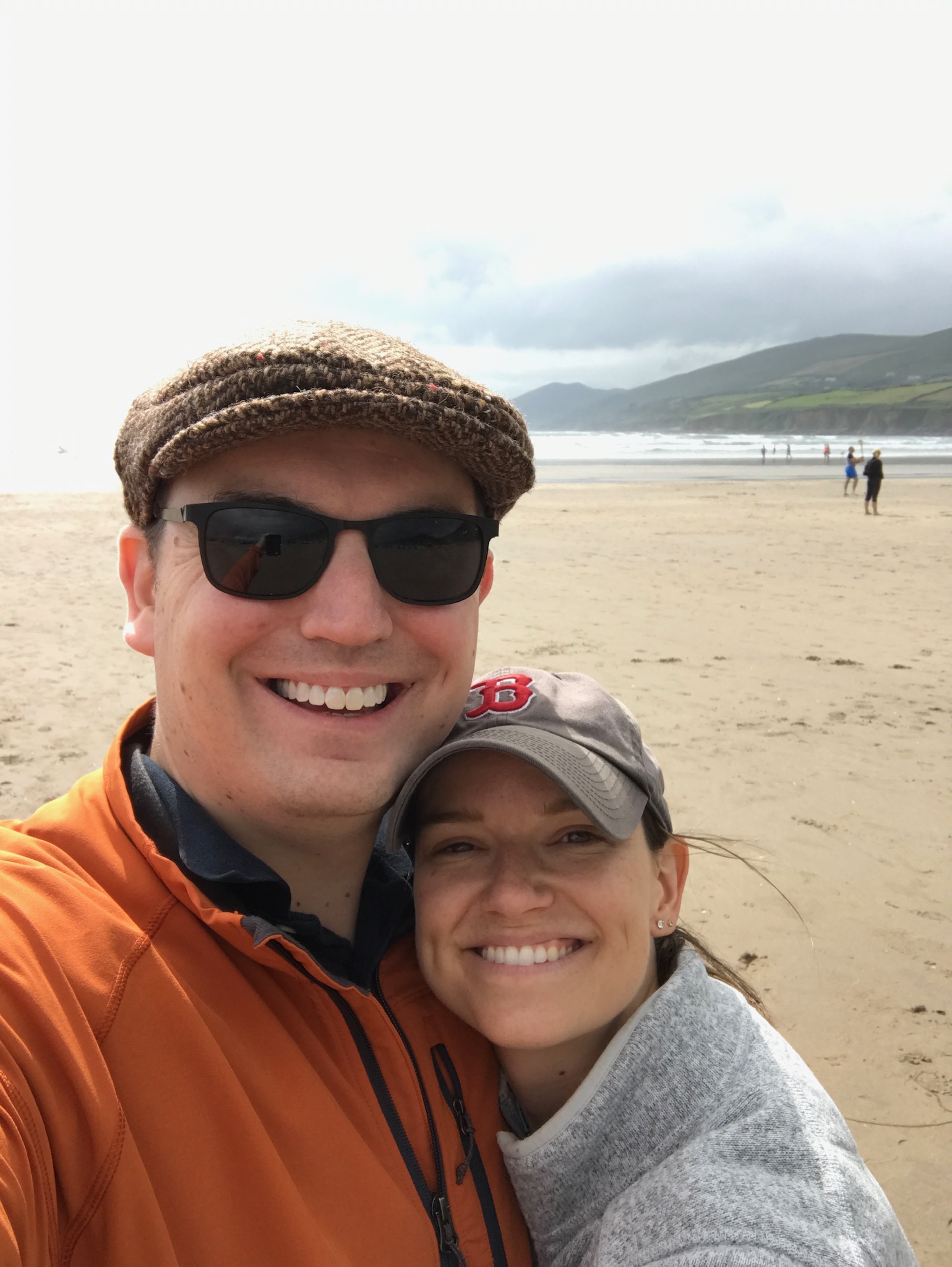 Michael and Amy McKay made, "memories to last a lifetime" on their trip to Ireland in July 2019. They left a glowing review of the places they visited and shared fantastic photos, though they say "pictures can not do it justice!"
Hi Bridie,
This trip was the trip of a lifetime! When we landed and got our car, we started our drive to the Lyrath Estate. Driving up the long driveway to the grounds was something out of a movie – it was beautiful. After checking into our room, Amy and I walked the grounds and had dinner (and our first pint of Guinness!) in the hotel restaurant. After leaving there, we went into Kilkenny and saw Kilkenny Castle and walked around the town. We took our time driving out to Killarney, swinging down to Waterford to see the crystal headquarters and walking around Cork.
We arrived at Cahernane House in Killarney and it was fantastic. The people we so friendly and the hotel was truly from an era gone by with gorgeous gardens. We celebrated our anniversary on July 22, and started our morning taking a drive out to Dingle. We were fortunate to have decent weather with the rain holding off and got to explore the shops and the beautiful coastline. Upon getting back to Killarney, we took the Jaunting Car tour through the Killarney National Park. We had a really funny tour guide who showed us the landscape along with Ross Castle. Afterwards, we enjoyed the Killarney Brewing Company and spent the night out on the town visiting a couple pubs and enjoying Irish music.
After our delicious breakfast and one more stroll through the grounds of Cahernane, we headed off to Bunratty Castle to learn more about the history of Ireland. In one of the homes, we met "the lady of the house" from many years ago and she told us stories about growing up in a four room country house. By coincidence, she has friends in the Boston area (Braintree) and hopes to make it to the family reunion in New Hampshire next year.
After touring, we were on the road again, heading over to the Cliffs of Moher. The clouds lifted and the sun was peeking out, allowing us to enjoy the breathtaking views. We both said, pictures cannot do this justice! Afterwards, we set off to Galway. We checked into our room at the Hotel Meyrick and walked the town listening to the different street performers (along with great people watching!).
The next morning, we headed over to Kylemore Abbey in the Connemara region. Amy and I could not get over the scenery. Like with the Cliffs, the many pictures we took pale in comparison to experiencing the views in person. The Abbey and the attached gardens were amazing sights. One of the quirky things we saw there was the Ironing Stone, where you throw three pebbles over while making a wish. Of course, being tourists, we had to take part! We headed back to Galway and enjoyed the city, seeing the Cathedral, going to a pub for dinner and making sure to get our Claddagh rings for our anniversary from Thomas Dillon's.
We enjoyed our breakfast at the hotel and headed out to the eastern part of County Galway, to a small town called Glenamaddy. I found online a small research group that is trying to connect people with relatives from the region and it so happens that my grandfather (my  mother's father) was a native of the area, from the tiny village of Ballinastack. While I never had the pleasure of knowing my grandfather, my
mother still had all his original documentation (passport, birth certificate, etc.). She armed us with copies of everything before we left and we set out to find this office. The office was in an old convent and we met two women who were working on the project. We shared our story with them and they shared the information that they had in the research book they had published. The book stated information about my grandfather's family, his eight siblings, and that the family sold the farm to a neighbor and friend, Mr. Thomas Mannion, many years later. The woman in the office then stepped out to call Mr. Mannion who bought my grandfather's family farm all those years ago. He came to meet with us, showing us a photo album which contained pictures of my grandfather, his siblings and, by coincidence, pictures of my mother as a child! My mother has never been to Ireland but relatives must have brought pictures to share with the family members that lived there. We went out to lunch and Mr. Mannion shared stories about my family and took us to where the family farm once stood. It was truly a personal connection in this trip that we will never forget.
We then headed off to Dublin to enjoy the Guinness Storehouse Tour. Rick Steeves wrote in his tour guide that the brewery is like "Disneyland for beer fans." This was such an accurate statement. The tour was fantastic and then we got to participate in the Guinness Academy to learn how to correctly pour a pint. Teachers make good students and Amy and I passed with flying colors! We then got to have our picture taken (a selfie) to which they scanned it onto a pint (a "Stoutie") which was the coolest thing! We took our pints to the Gravity Bar, which has 360 degree views of Dublin and surrounding area. After checking into the Brooks Hotel, we grabbed a quick bite to eat and explored the city at night. The next day we took off on all our historical tours. The Dublin Castle was such an impressive building with a rich history. Following that, the Book of Kells at Trinity was eye-opening. The trip to the Kilmainham Gaol (Jail) was really exciting with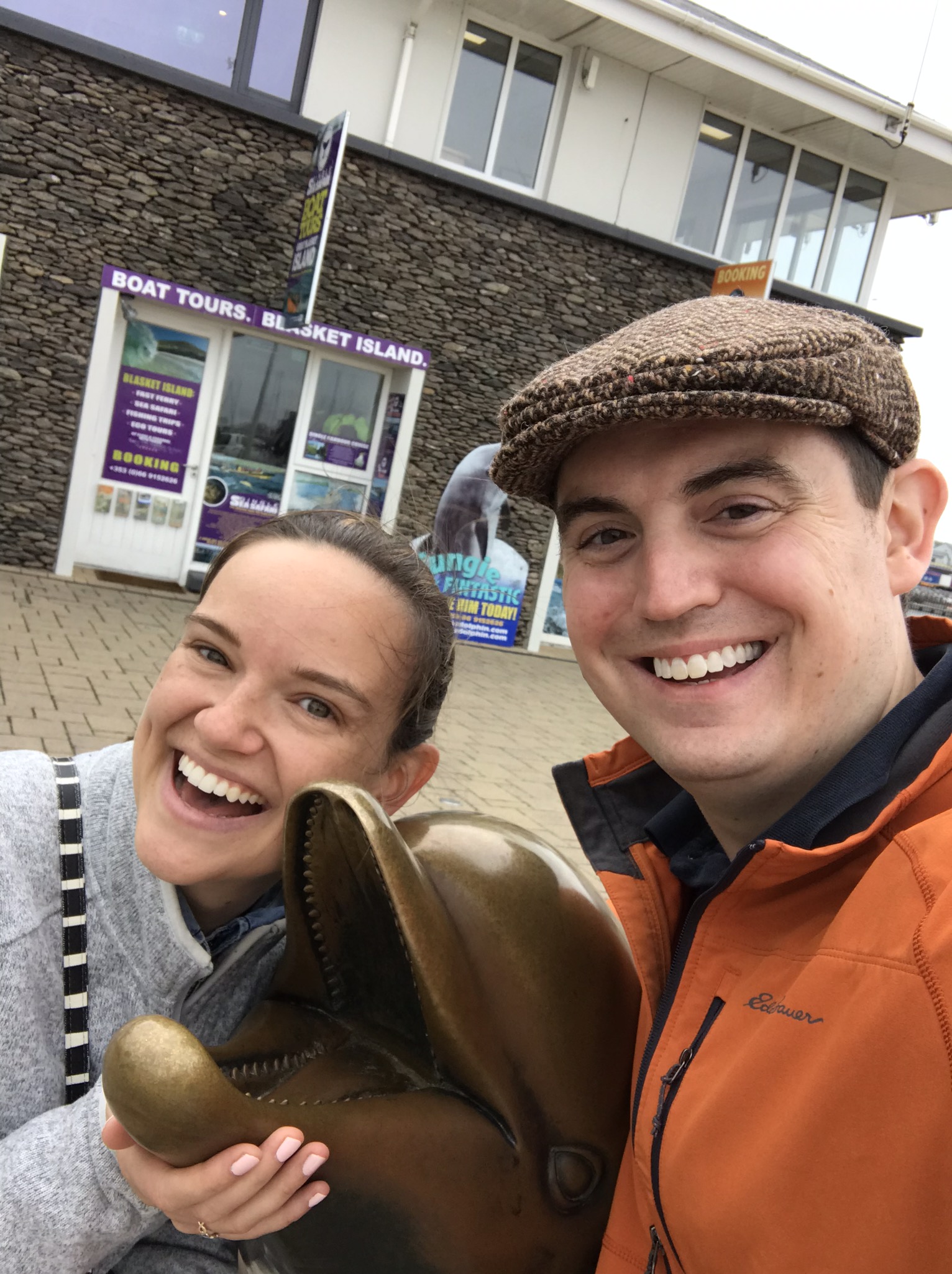 our fantastic tour guide Rebecca. We learned that several movies and shows were filmed there (including "Rebellion," one of our favorite Netflix shows). We then headed over to the Jameson Distillery which was an awesome tour, complete with a delicious tasting! For our last night, we walked around Dublin, taking in the sights and sounds of the nightlife.
Amy and I want to thank you so much for all your assistance in coordinating this fantastic trip. While we bought our fair share of souvenirs and took over 1200 pictures, the memories of this trip were the most valuable and will last a lifetime. We will wholeheartedly recommend Crystal Travel & Tours to anyone who wants to explore the Emerald Isle. We hope to someday call you to book our next trip!
Go raibh maith agat (Thank you! – tried my hand at a little Gaelic)
Sincerely,
Michael & Amy McKay