Summer and her family visited Ireland in July 2019. They embarked on a self-drive adventure exploring the most rural parts of Ireland.
Here is what they had to say about their trip:
Name Summer
How would you rate your trip overall?: 5 stars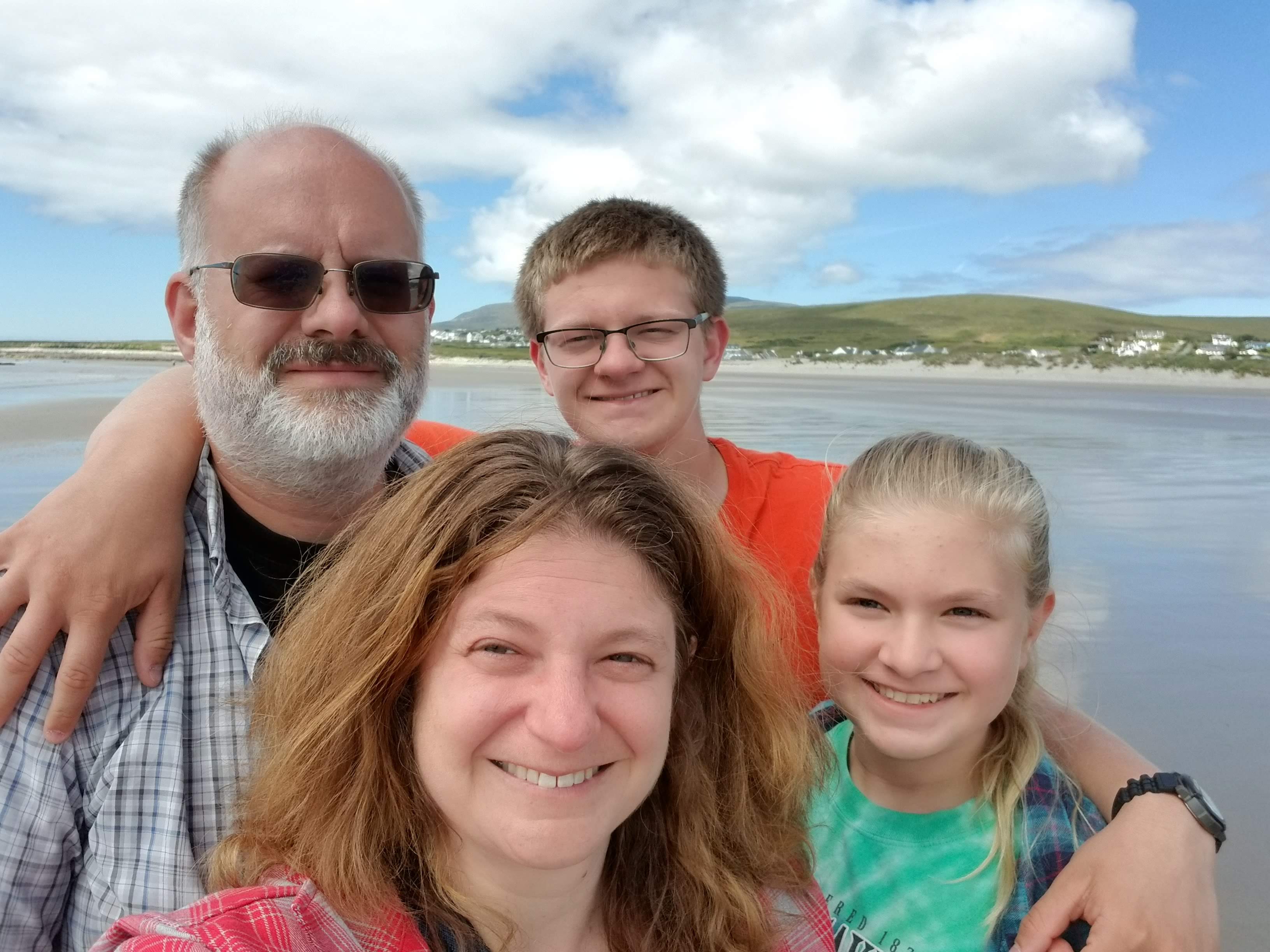 Who was your Travel Expert?: Amanda
How were your accommodations?: Great. We loved the suggested itinerary and the variety of B&Bs. Applecroft had great breakfast selection. Garvey Farmhouse owners were really friendly and seeing the cows was fun. We loved being able to walk to the downtown area in Oughterard from Woodlands and the owners were really nice.
Did everything go smoothly with your transportation?: Yes. Flights went smoothly. The car rental was perfect. Only glitch was not knowing we didn't need to rent a separate GPS from Hertz because the car already had a navigation system. Wish the gentleman at the Hertz counter had told us that!
What tours, attractions, or activities did you particularly enjoy?: We loved the Ring of Kerry, especially the Staigue Stone Fort! We really like Conor Pass and Inch Beach on Dingle peninsula. We were absolutely blown away by Keel Strand on Achill Island.
What was your favorite part of the trip?: The stone forts, the scenery of the Wild Atlantic Way, and Keem Bay.
Would you travel with us again?: Yes. Next time I think we would like a little less driving and a little more downtime. This was our choice and we definitely would have missed out on seeing as much as we did if we didn't drive as much. The only other thing I would have liked to see better is that the itinerary made it hard to share and look up the property address. Having a web based itinerary and one with hyperlinks for the property websites would have been very convenient.
Any other questions or comments?: We really appreciated the added convenience of having all the B&B and car reservations made for us. It made it less stressful to know that we just needed to provide the vouchers and not have to worry about paying at each place. Thank you!