Fred booked a two-week Scottish adventure to share his love of travel with his family. They took the scenic route from Glasgow to Edinburgh, exploring The Isle of Mull, Isle of Skye, North Coast 500, and Cairngorms National Park. They hiked, visited distilleries, and spent time getting to know the locals.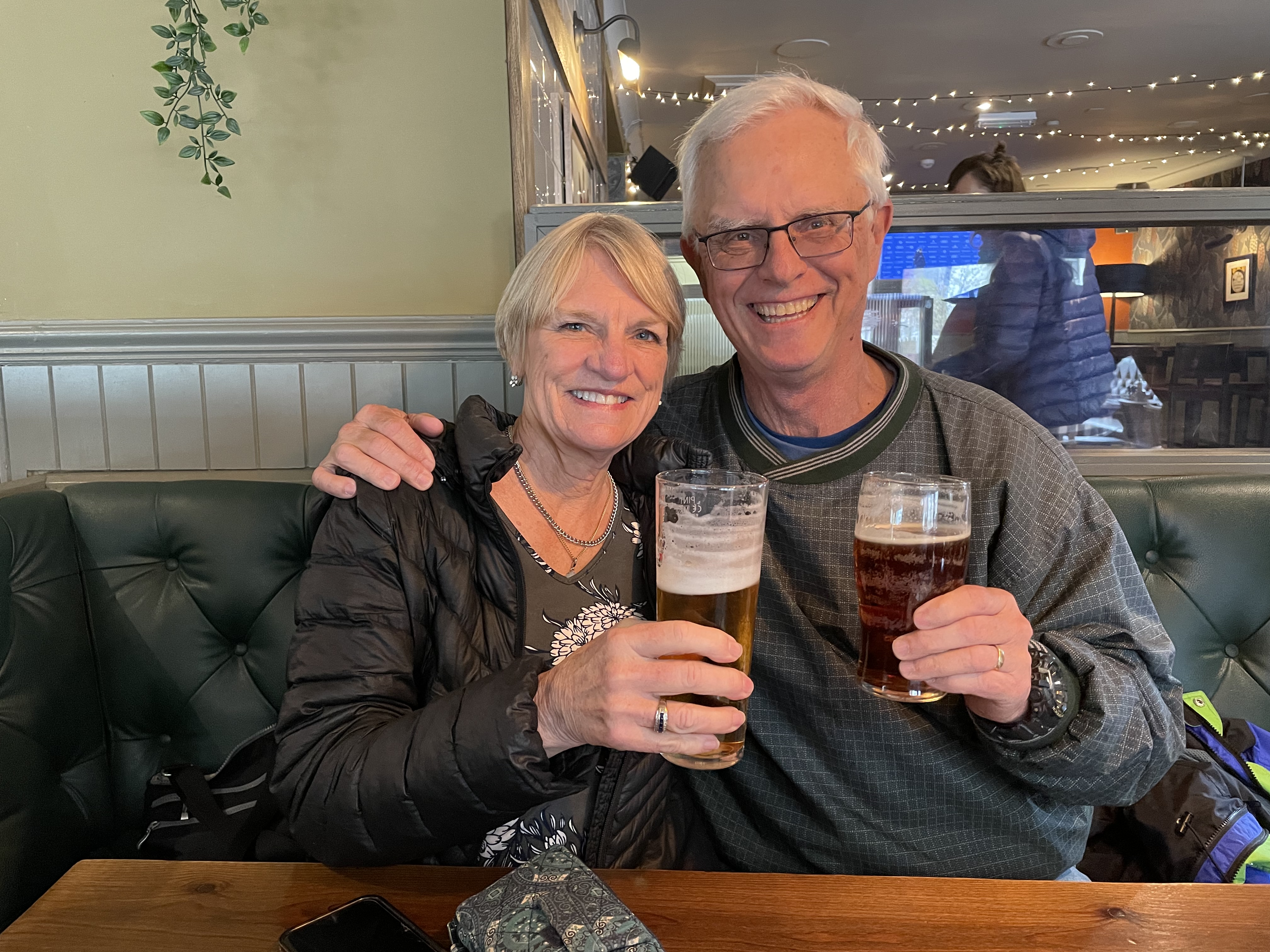 Name

Fred Youngman

How would you rate your trip?

5/5

Who was your travel expert?

Ann

How were your accommodations?

Great. Location, location, location. Ullapool was probably our overall favorite.  Beautiful views. Loved the owners in Aviemore. There weren't any we disliked.

Did everything go smoothly with your transportation?

Yes. Having two vehicles was great for 3 couples. We could still go our separate ways if we wanted. Both had GPS. The shuttle from Edinburgh to Glascow helped us immensely.

What tours, attractions, or activities did you particularly enjoy?

My son and girlfriend loved their journey to Campbelltown to the Spring Bank distillery. The rest of us went to the Isle of Mull. That was my favorite driving and visual experience. Skye was a close second. We all were in awe on our North Coast 500.

What was your favorite part of the trip?

Isle of Mull, Isle of Skye. Getting to share my love of travel with my family.
My birthday cake and champagne (almost)
Was totally unexpected and very special.
Thanks, Ann

Would you travel with us again?

Yes

How can we improve for next time?

Nothing I can think of. We were thrilled you scheduled NO RAIN for two weeks.

Any other questions or comments?

Do you book trips for other countries, ie Iceland? (CT edit: Yes, we do)
Ann deserves a raise, or at least a healthy bonus.