How would you rate your trip overall? 5 stars
Who was your Travel Expert? Renee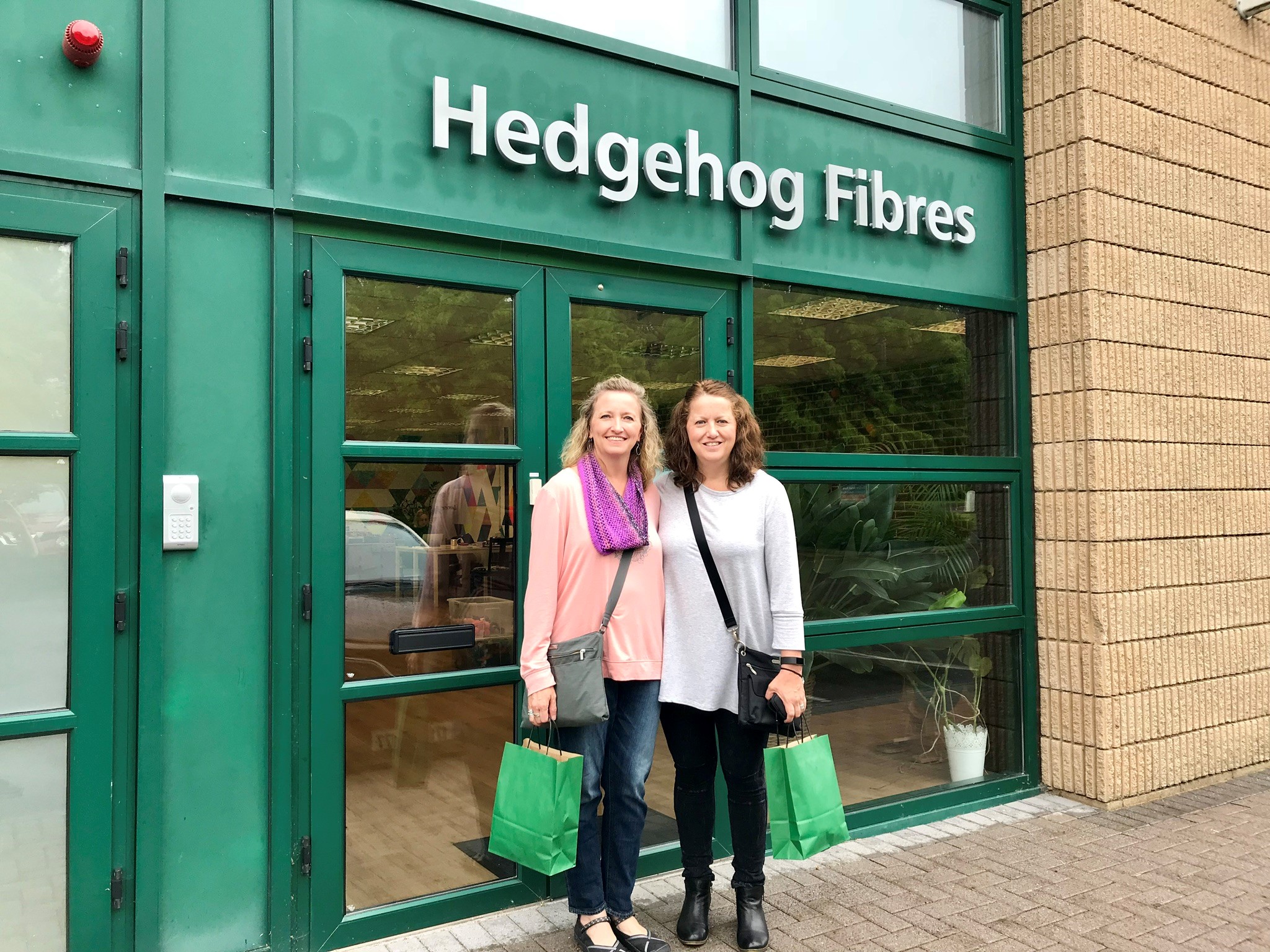 How were your accommodations? Great. I really enjoyed the mix of hotels, B&Bs and the castle. All were very nice and all of the B&B owners were great. Having the breakfast included every day was perfect and the way to go. We started the day off with a good meal so we could just enjoy tea and scones for lunch and then have a nice dinner. The Trident in Kinsale was especially nice on the hotel side.  We wanted to experience different housing, so we asked to stay in Hotels, B&B's, and a Castle. All were great, I can't really say anything bad about any of accommodations. Our agent picked out some really fantastic places to stay. The castle was really cool to stay at and my grand kids were so impressed with this…asked if I was staying at Cinderella's house? But I think that my favorite place was in Kinsale – Trident Hotel. We had a beautiful view looking out over the harbor and the staff was really nice as well.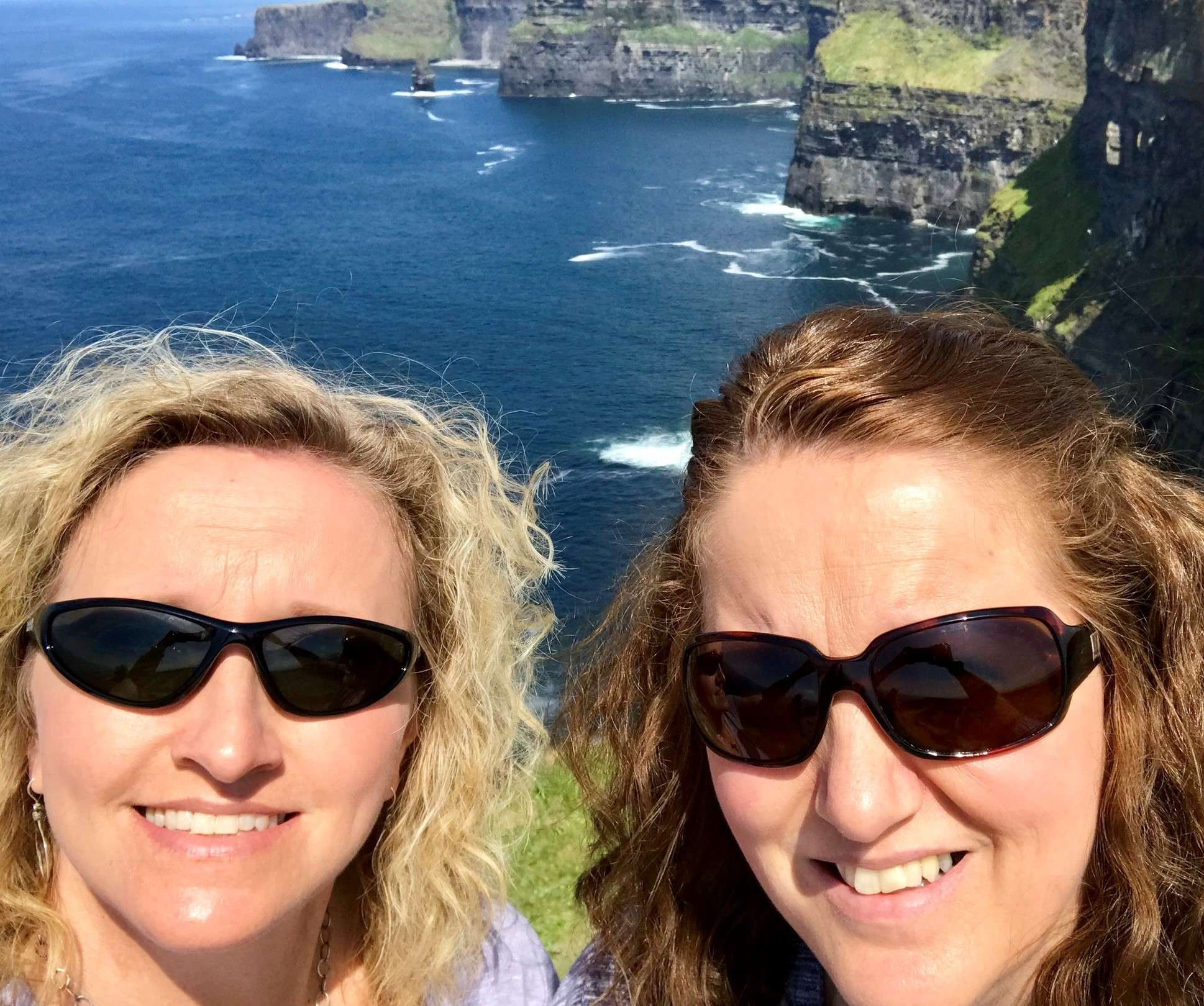 Did everything go smoothly with your transportation? Yes. When we got to Scotland, loved having the driver standing there with our names on a board to pick us up…that was so cool!!! It was so nice to be met at the airport in Edinburgh by a driver who immediately whisked us off to a car and drove us to our hotel. Our driver was really nice -his dad was the owner and he was very knowledgeable about the area. His dad was the one who picked us up for our return to the airport. Also very nice and prompt. This is the way to travel!
What tours, attractions, or activities did you particularly enjoy? We loved the Outlander tour day in Scotland – excellent tour director and just a fun day.  I am a huge Outlander fan. Love, love, love. I began reading the books years ago (25+). It was so much fun getting to see many of the places that I have seen in the show, including Midhope Castle (aka Lallybroch). The Cliffs of Moher were probably my favorite site in Ireland. We had an especially nice day weather wise – for the whole trip really – but it got to 80 that day so we hiked for about 3 hours there and the views were just breathtaking. Highly recommend. 
What was your favorite part of the trip? Definitely the Cliffs of Moher. I'd have hated to have had bad weather that day as I'm sure it would have been a different experience. But it was just glorious the day we were there. Edinburgh Castle and Blarney Castle were both pretty neat. I liked Rock of Cashel as well. We also got to have a tour of one of our favorite yarn shop. There were so many things that we loved about the trip. Some of things we loved: 1. Afternoon Tea – I love scones and clotted cream. USA – we are really missing out on this. We so looked forward to this treat each day. And just having tea and scones at some of the cute little tea shops was just heaven. The clotted cream and jam with the scones may have spoiled us. 2. We did another tour (Loch Ness to Glencoe & Highlands) WOW…that was a wonderful tour. It was nice having someone drive you around and showing you so many places. I enjoyed hearing all the details the guide shared with us. Scotland was beautiful but Ireland was also a beautiful place. I look forward to going back someday.
Would you travel with us again? Yes. I think everything was great really. The only thing I can think of that might have been helpful is maybe s little more of a daily itinerary that we could use or alter as needed. Just to be sure we didn't miss anything. Renee (travel agent) was great!!! We had originally been only doing Ireland. Renee had figured the trip out. Then we went and changed things up. We want to visit Scotland also. How hard would that be? Renee never flinched…she said we can make it happen and did so. Highly recommend her!!!
Hey Renee,
Doing the review was great. Wish there was more space, I could have typed on. As for the trip, it was the trip of a lifetime for me. Somewhere I have always wanted to visit. With your help, it happened!!!
I can't say enough about the whole trip you planned. The attention to details that you demonstrated. That made the trip so much easier for us. From the fella picking us up in the airport (that was way cool). Each time we would go somewhere (motel, B&B, and a castle) it was like they were all expecting us. Oh you're with Crystal Travel…everything is taken care of. Another thing are the rooms you selected for us, they all had gorgeous views! It really made a difference having a good breakfast every morning- that is a key recommendation and we didn't have to worry about that everyday.
Some of my favorite things:
1. Tablet – delicious and I had never heard of it.
2. Clotted cream – again delicious and I am gonna have to figure out how to make each.
3. The Outlander tour was above and beyond for me. Now if Jamie would have been there, well now I may have never returned.
4. Both countries were equally beautiful.
5. We both got used to the driving but I will say at the beginning, we were terrified!!
6. Clogging in the streets and bagpipes….love love love!!
I could go on and on there are so many firsts for me and I loved everyone of them.
Renee – you truly outdid yourself for this trip and you made two women feel lucky that we had you as our travel guide! Thank you so much.