Hi Amanda!


I'm so sorry for the big delay in response, I've been meaning to email you! Ireland was awesome, my husband loved it so much and that's all I wanted!
The flight home wasn't as bad. The issue we had was placing our carry ons near us. Because there wasn't storage above us, our luggage was back 19 rows and we had to go towards the back of the plane when people were trying to get off. As you could imagine it was difficult and people on the plane were very frustrated with us. Also I don't know if you knew this but the first row, window seat next to the door doesn't have much leg room. The door sticks out a bit and I wasn't able to extend my left leg. I'm not complaining, I just wanted to give you feedback on that because if you have never sat there you wouldn't know!
I love the way our itinerary was set up. Getting to spend 2 nights in each city was perfect. Even if we ventured out all day, being able to go out at night was great to explore more of the city. I absolutely loved Dublin! The first time I went to Ireland I was so delusional with the time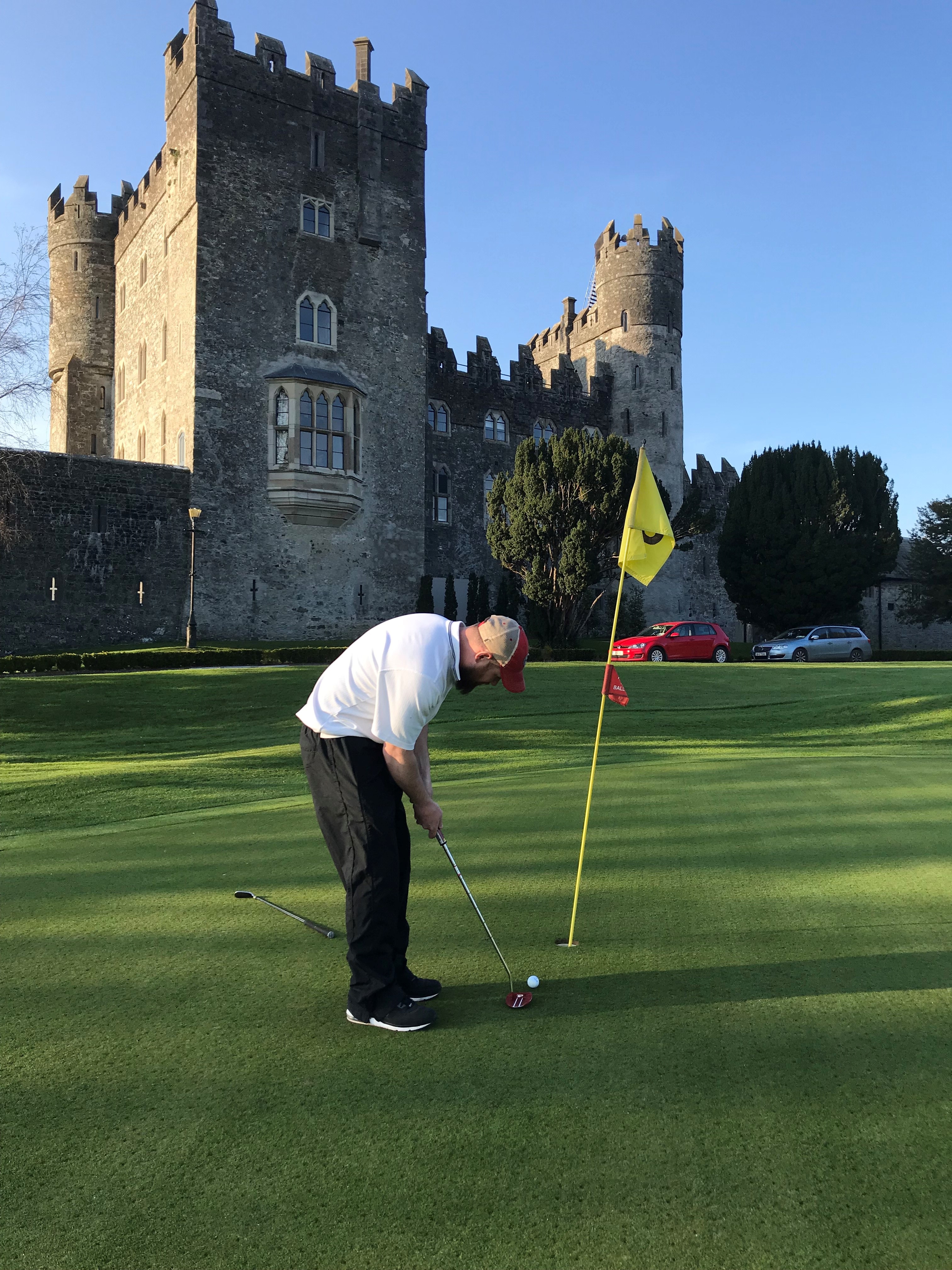 change I don't remember anything from Dublin because I only had one day to explore it! So I was so happy this time I got to embrace it all! My husband loved Killarney! Anytime we came back to the hotel he wanted to explore the city even if he was really tired. We're both catholic so we went to mass at St. Mary's in Killarney, I couldn't believe how gorgeous the church was, it was like a castle! Galway was amazing, we had so much fun exploring that city and we thought the personalized note from you and your team was so sweet and thoughtful! 🙂 thank you! Spending our last night relaxing in a stunning castle was the perfect way to end our trip, and it was a great surprise to be on a golf course, my husband got to do what he loves! The Cliffs of Moher or the Ring of Kerry was probably my husband highlights, he could not believe his eyes! I don't know if you watch game of thrones (I don't) but he kept referring to it?? Anyway my highlight was visiting the ancient monastery in Clonmacnoise, which probably sounds so random but long story short we met a minister who happened to be working there. He was so sweet and inspiring and made us feels so emotional with his kind words so we decided to share our big news where we met him. Overall an amazing trip and one we will always cherish. I can't thank you enough for all of your help and making sure everything went perfectly! I couldn't have created a better itinerary, you did a great job with everything!! I will fill out the survey once I sent this email! Also below are pictures of a few highlights!
Thank you Amanda!!!! You're the best!!

Full Name Monica
How would you rate your trip overall? 5 stars
Who was your Travel Expert? Amanda
How were your accommodations? Great. All hotels were great !
Did everything go smoothly with your transportation? Yes. The car was great!
What tours, attractions, or activities did you particularly enjoy? Cliffs of Moher and Kilkea Castle
What was your favorite part of the trip? Watching my husband enjoy Ireland so much
Would you travel with us again? Yes. Not a thing everything was perfect
Any other questions or comments? Amanda did an amazing job with the itinerary